Mt. Iwate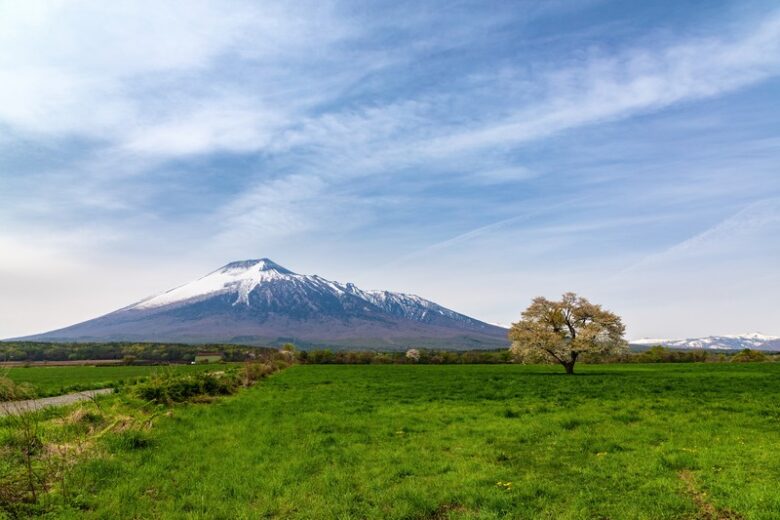 Mt.Iwate is in the northwest part of Iwate prefecture. The height is 2038m and it's the highest mountain in Iwate. Also, It was chosen as 100 famous mountains in Japan.
The climbing routes
There are 7 routes in Mt. Iwate.

1. Yanagisawa route
2. Yakibashiri route
3. Jyoubou route
4. Nanataki route
5. Matsukawa route
6. Amihari route
7. Omisaka route

This time, I climbed from the Yanagisawa route to the top.
Yanagisawa route (umagaeshi-tozanguchi)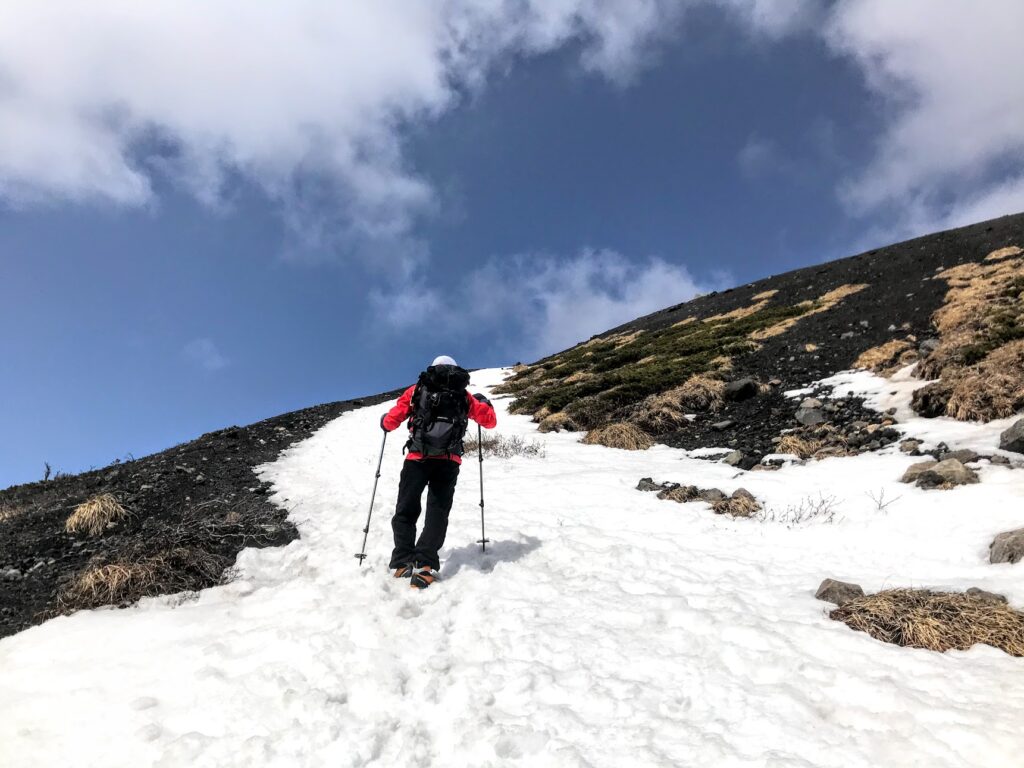 Yanagisawa route is the most popular route of 7 routes. It's also known as the route for beginners. On the route, you can hydrate at the 8th station and there is a mountain hut where you can spend a night. As you climb higher, you can see the view of Morioka and Kitakami.
The highlight of climbing Mt. Iwate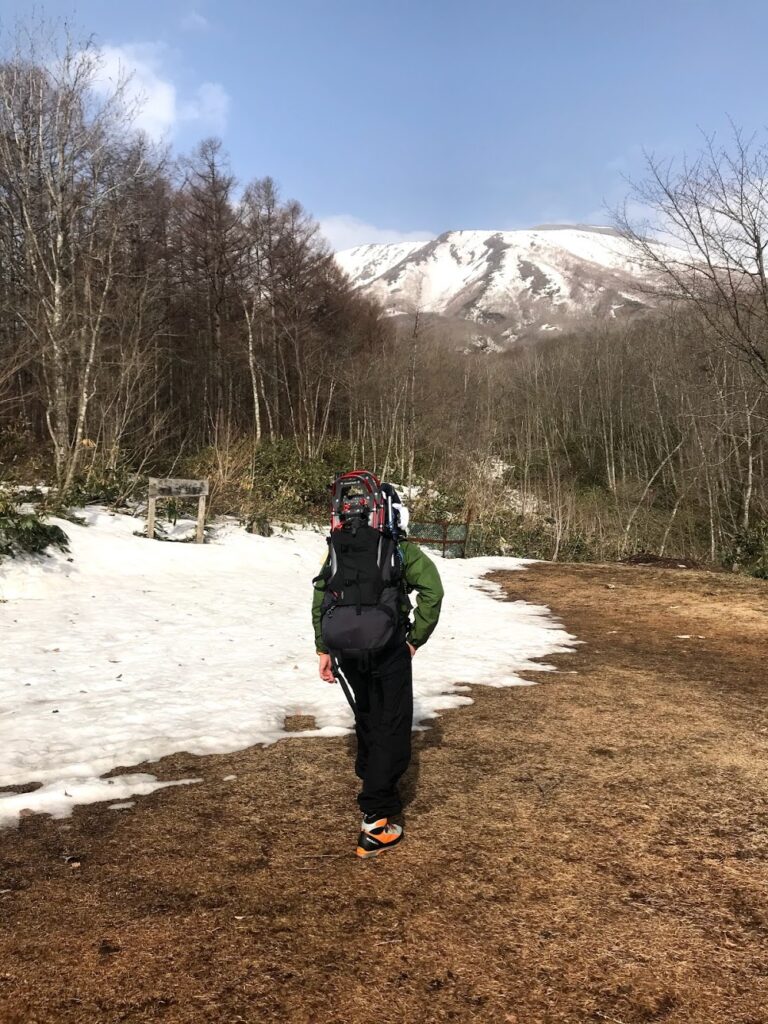 AM 8:00
We parked car at the Daiichi parking area and started climbing. The trailhead is the right side of the man in the picture.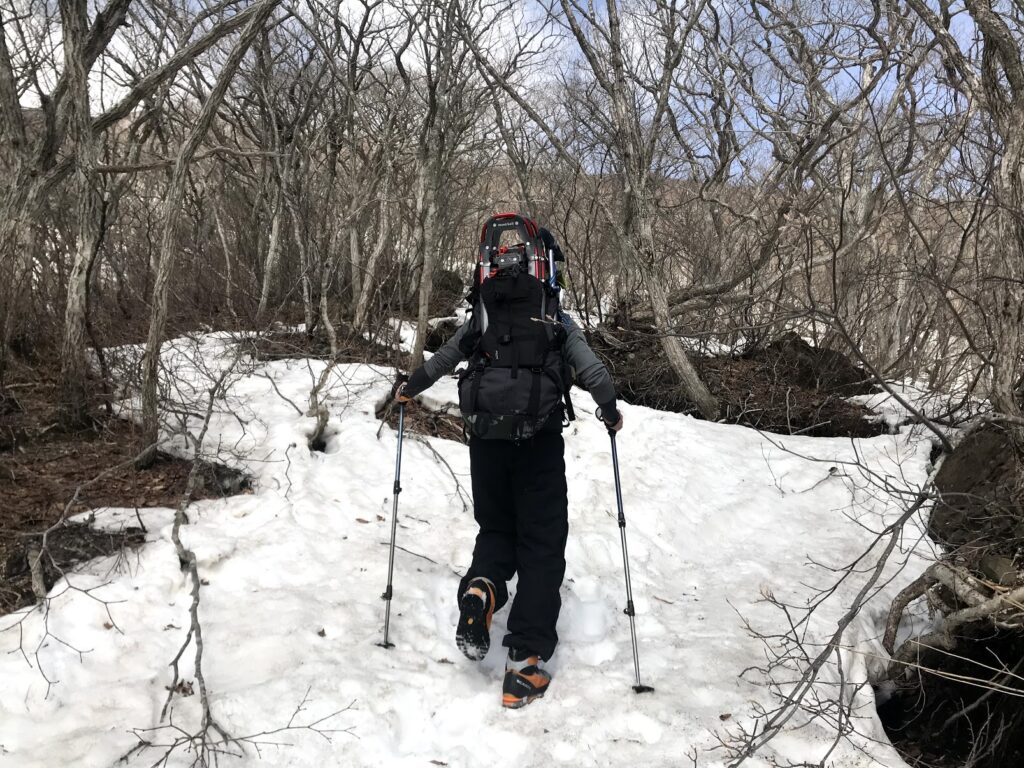 AM 9:15 (1 hour has passed)
It took about 1 hour to get to the 1st station from the trailhead. There is a path that branches off (Shindo or Kyu-do) on the way. We chose the Kyu-do path. As you can see the snow on the trail, but it was possible to climb up without snowshoes.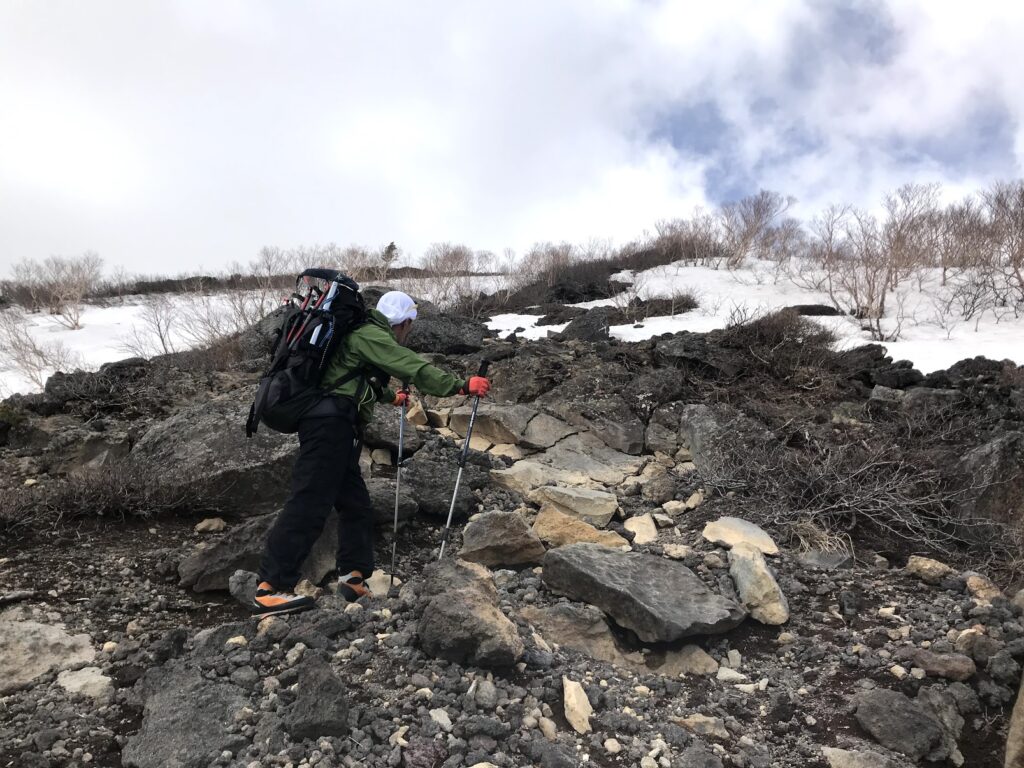 AM 10:20 (2 and a half hours has passed)
The steep slope around the 3rd to 5th station was hard. As an advice, don't rush and keep climbing at your own pace.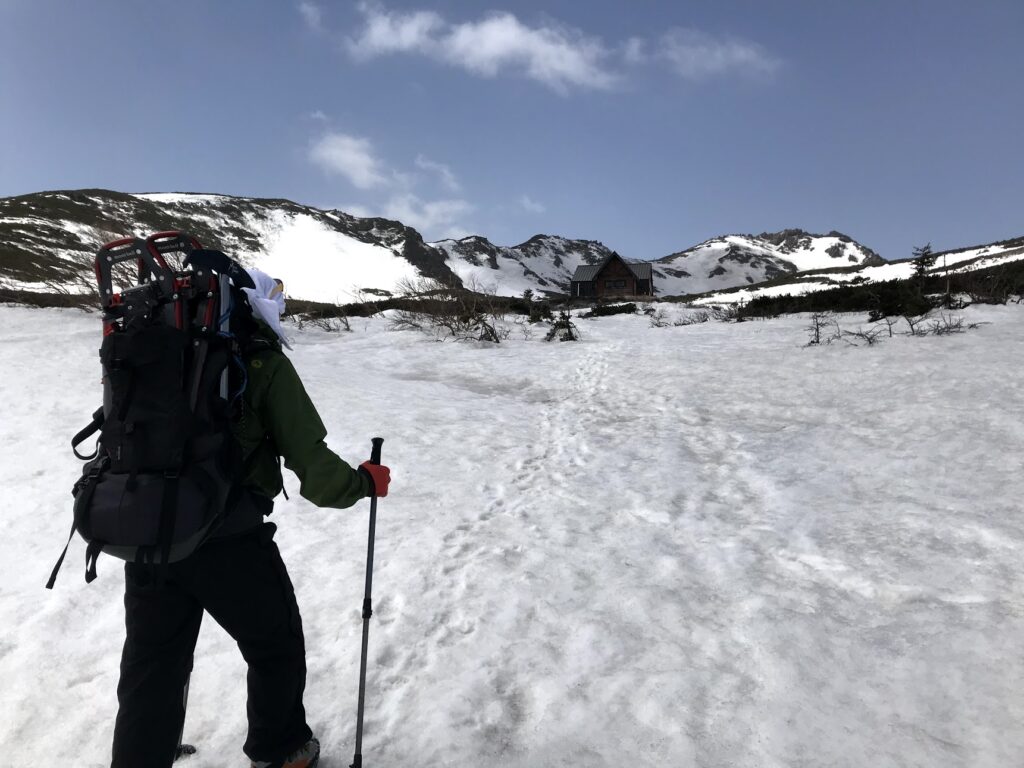 AM 11:45 (4 hours has passed)
As we've climbed for 4 hours, we found the mountain hut at the 8th station.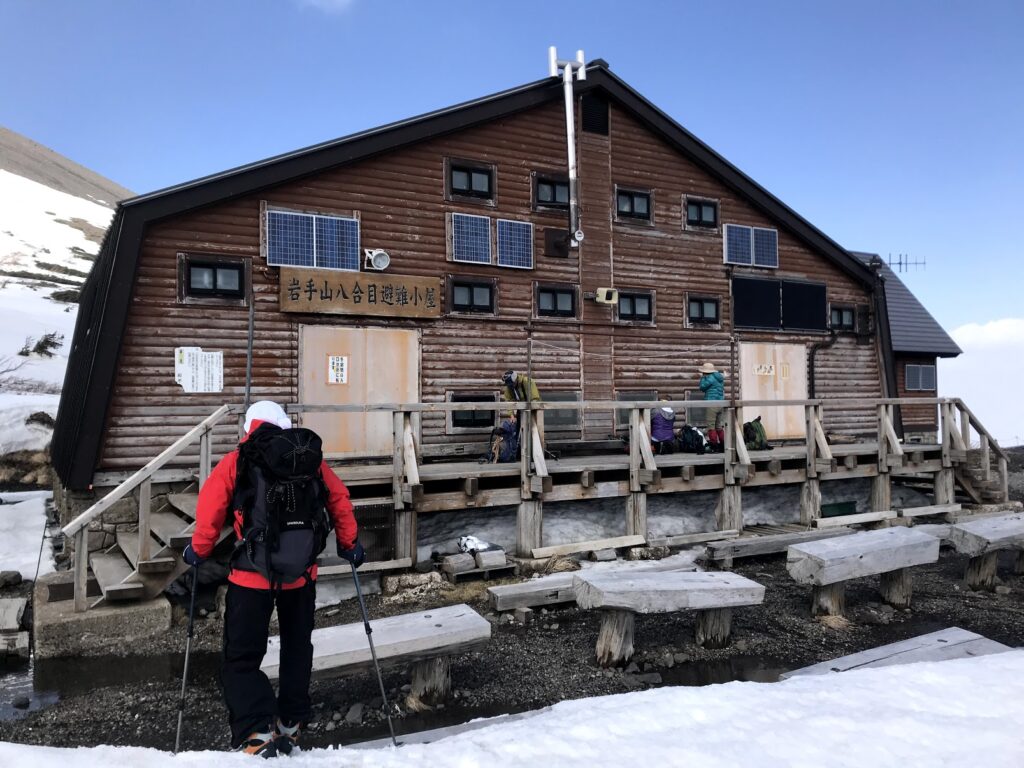 The mountain hut at the 8th station. It only opens during summer time that you can go in.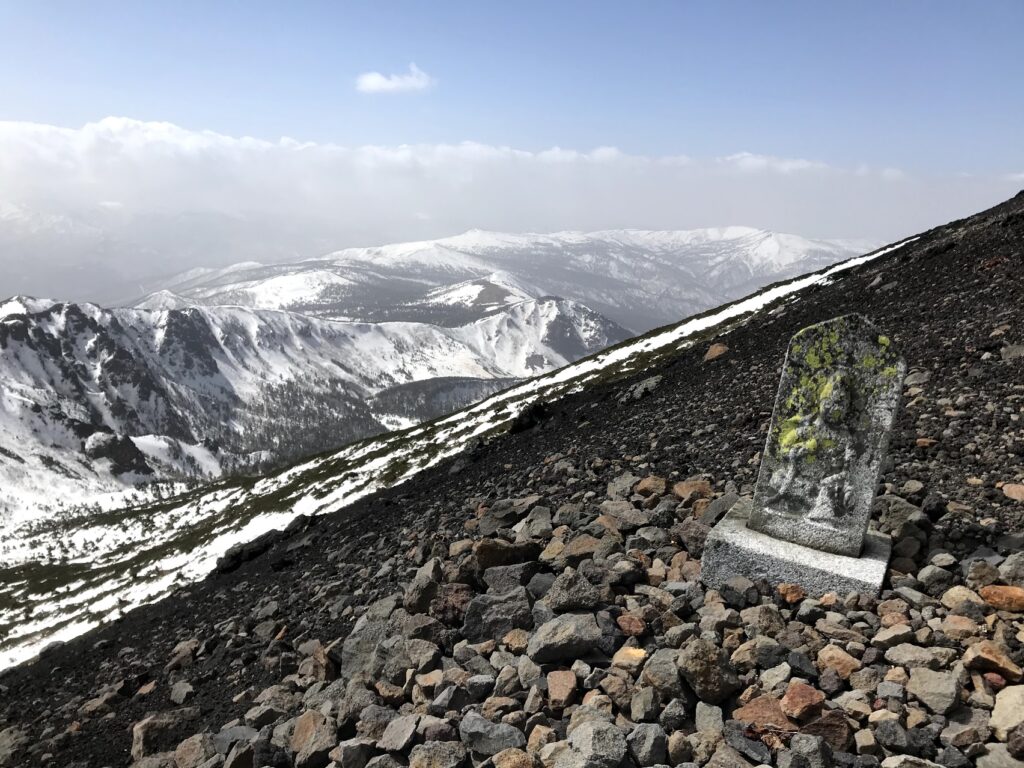 Mt. Iwate is religious mountain so there is a shrine and buddha statues on the top.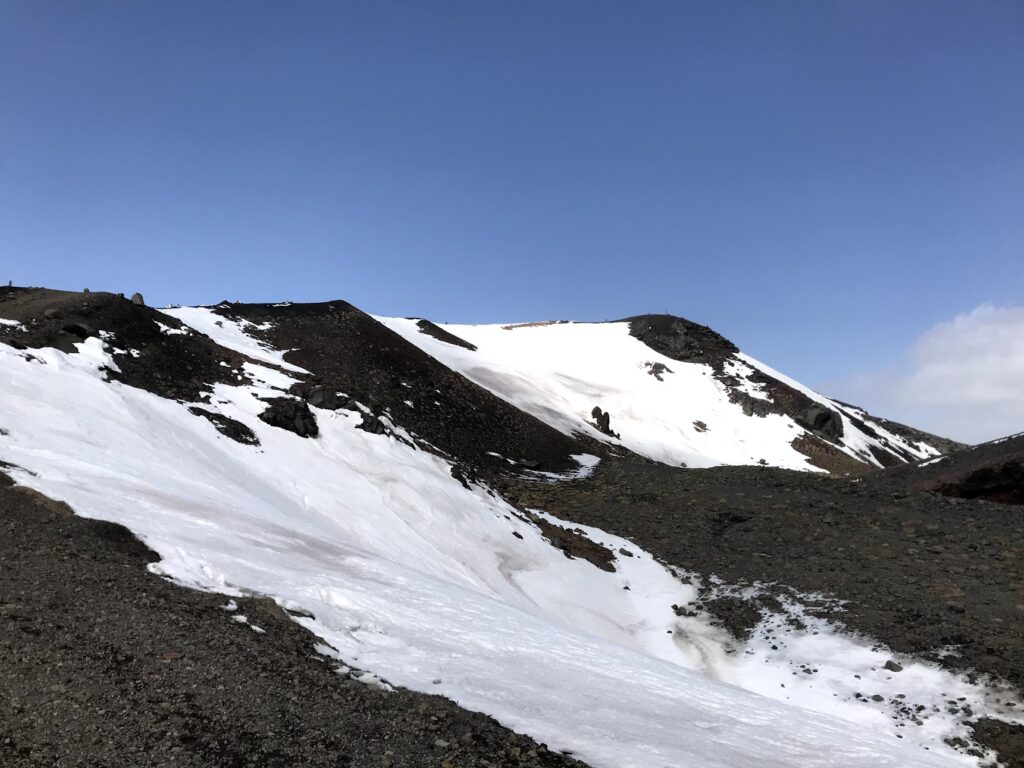 We are almost there. I was so excited when I saw this view.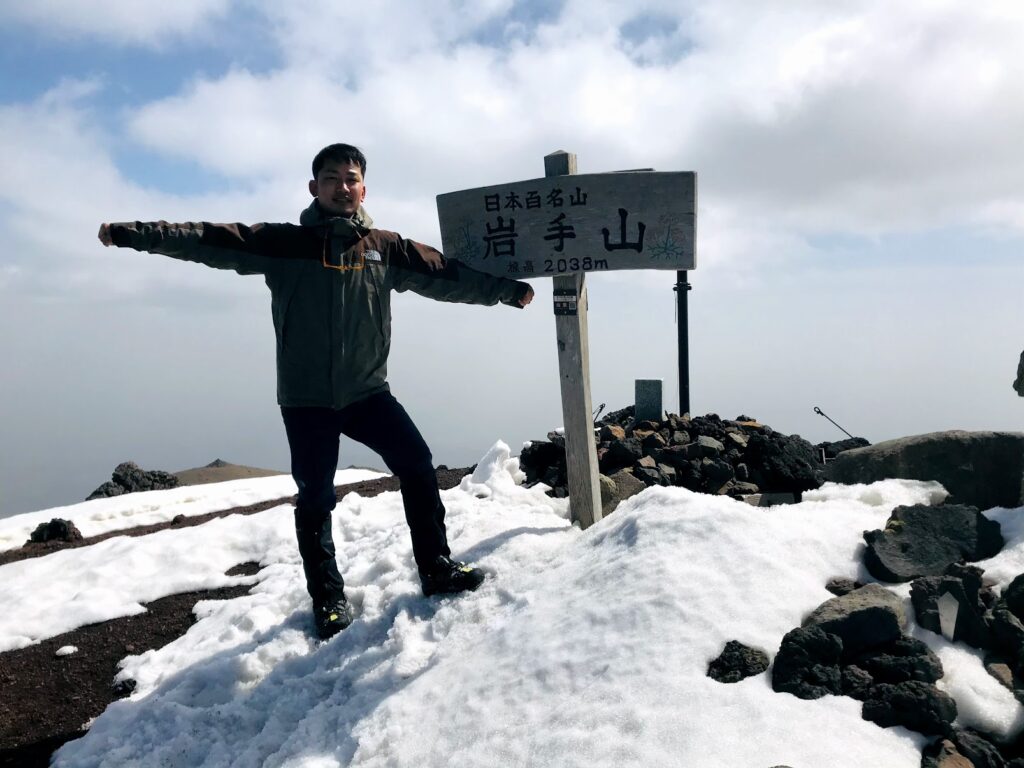 PM 1:00 (5 hours has passed)
We reached at the top!! It took about 5hours to the top. The scenery from the top was splendid.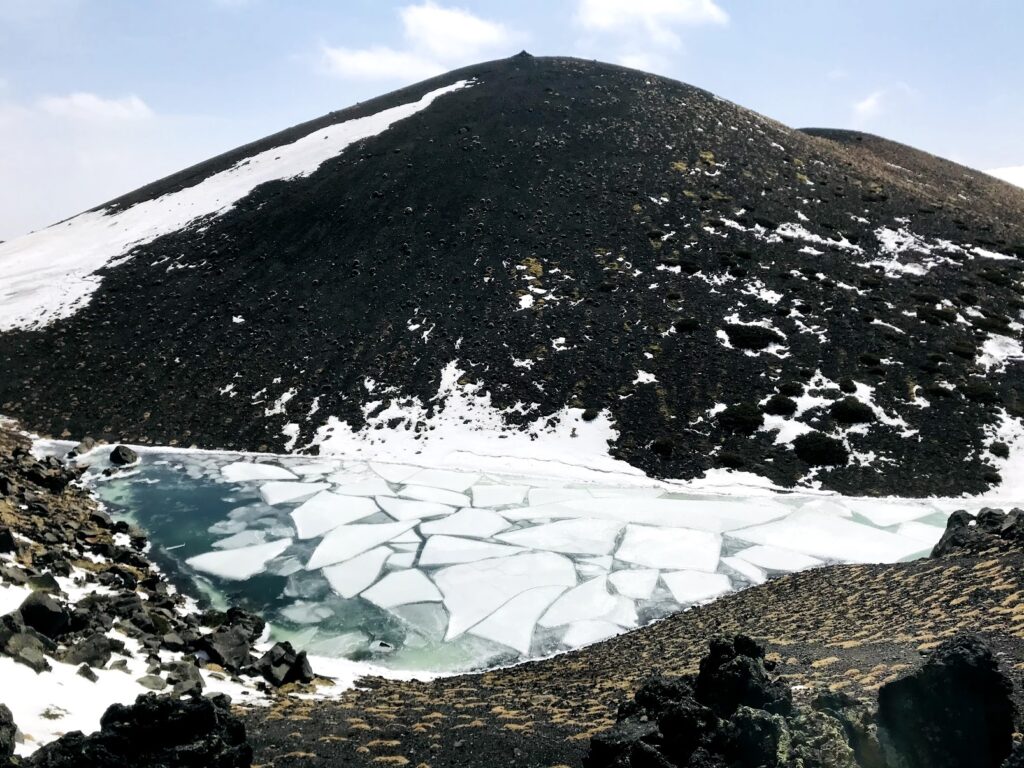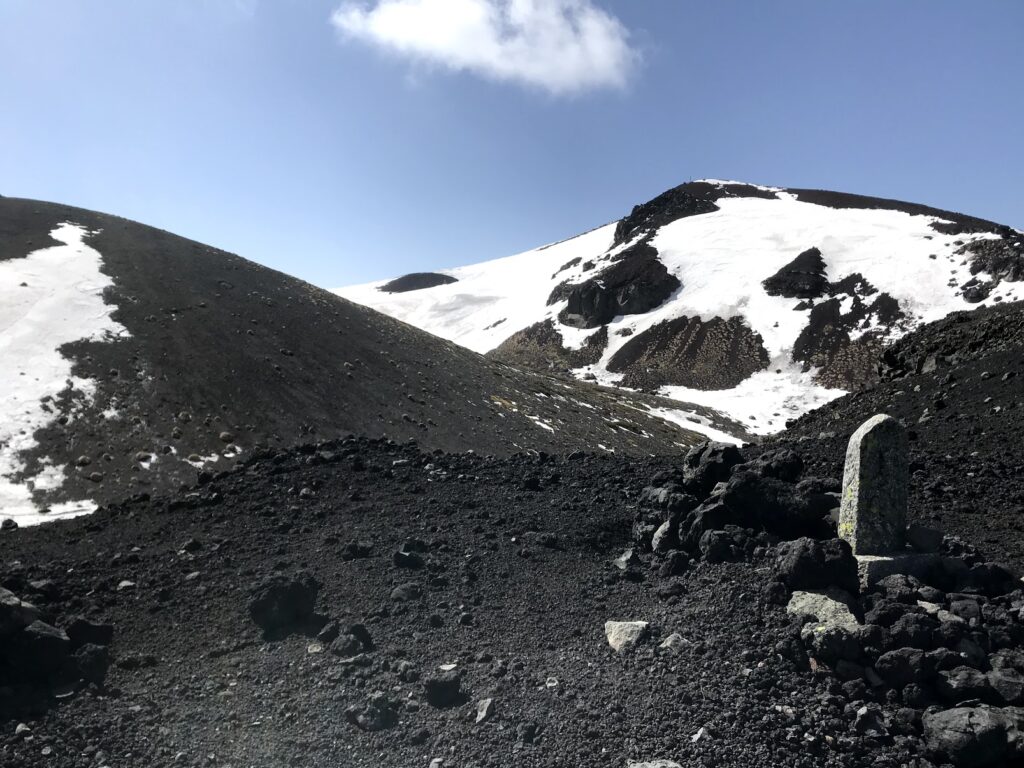 If the weather is good and not windy, you can walk the circuit at the top.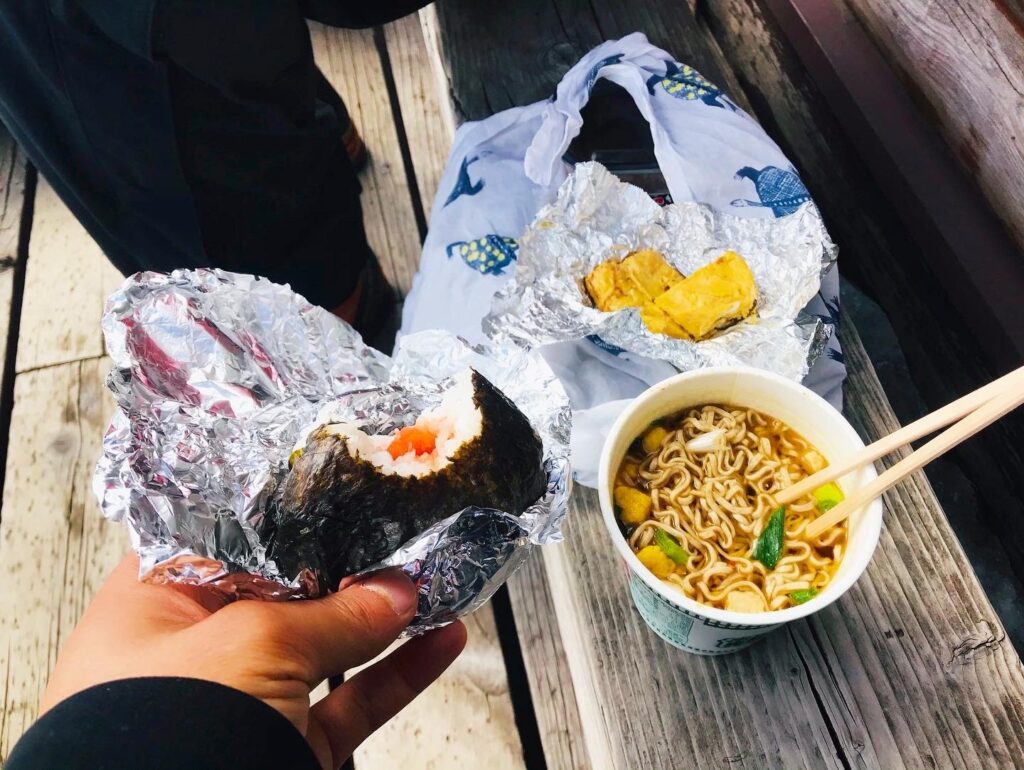 PM 2:00 (6 hours has passed)
We came back to the mountain hut at the 8th station and had a lunch. The lunch was onigiri, soba and omelet.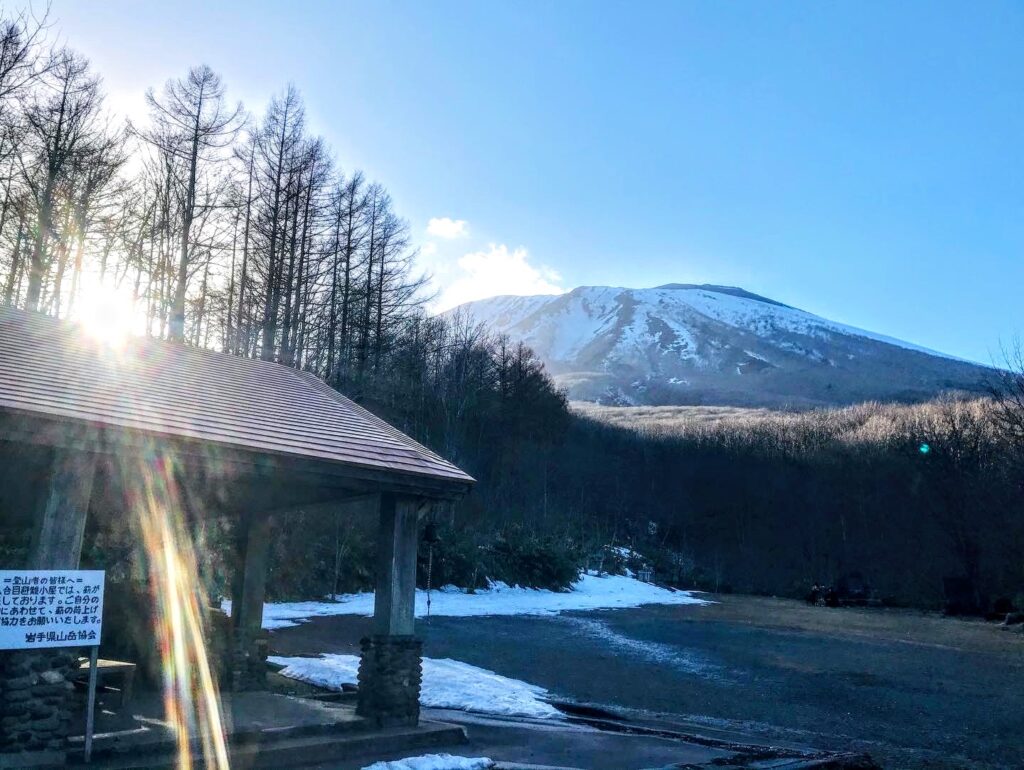 PM 4:00 (8 hours has passed)
When we went back from the top, we wore snowshoes not to slip off. It took about 2 hours to come back to the trailhead from the top. When I saw the Mt.Iwate there, I had a sense of accomplishment.
Review
Mt. Iwate wasn't easy. If I had a bad condition, I couldn't make it. 8 hours was long but It was worth it. Please give it a try!!!