Hello. I'm Suekichi.
I'm writing the next episode of the cycling tour in the US.
previous episode⇩
3 days when I biked from Half Moon Bay to Santa Cruz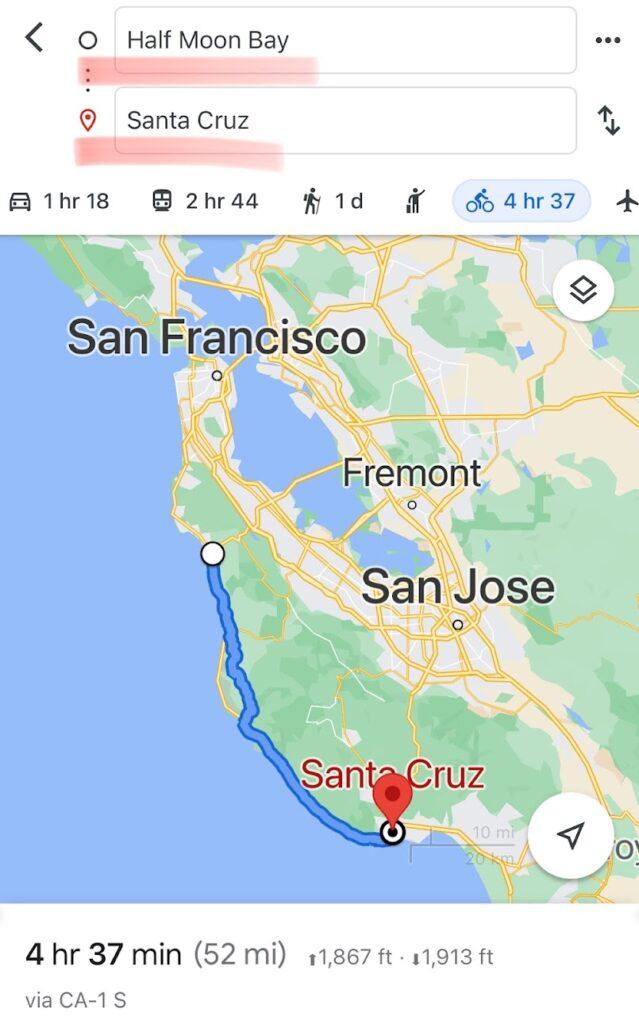 This episode is about the 3 days when I biked from Half Moon Bay to Santa Cruz.
By encountering a surfer in a beach, I joined in his friend's home-party fortunately.
The Beatles Cafe in Pescadero
I left the camping ground in Half-Moon Bay early in the morning.

Through the road along the ocean, I arrived at Pescadero around noon.
I was so hungry that I had the sandwich for lunch.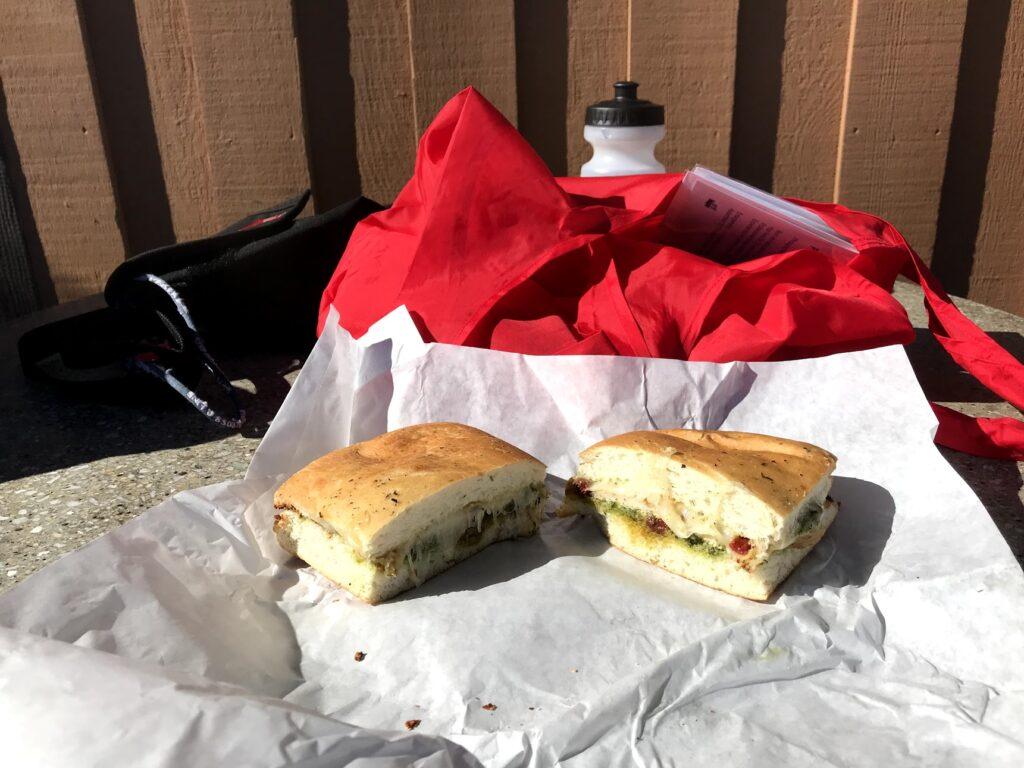 When I was strolling downtown after lunch, I found a nice cafe that The Beatles being played in the store.
While I biked on the road, I always listened to the songs by The Beatles.
I took a coffee break in the cafe.

There was no camping grounds and cheap hotels around Pescadero, so I spent a night outside.
Laguna Creek Beach
Next morning, I left Pescadero at 6 am.
I stopped by a Berry Farm on the way.
I had a berry cheese cake and berry juice for breakfast.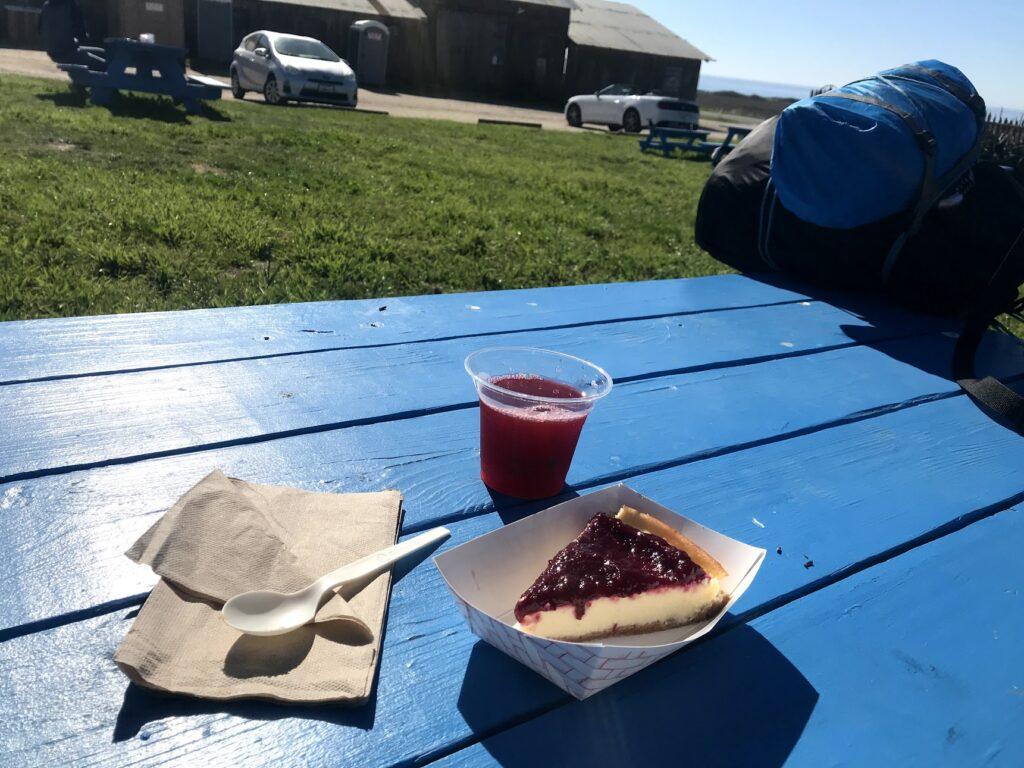 I got to Laguna Creek Beach at noon.

I dropped off the luggage on the lawn to take a lunch break.
Encounter with Surfer B
When I was having lunch on the lawn, a man passing by spoke to me.
I've been biking through California and I'm taking a break now.
That's amazing! There is a good place to chill down there. Do you wanna come with me ?
There was a spacious sandy beach down under the hillock.

B's friends were chilling and chatting there.
We got along as soon as we talked.
I knew that he teaches surfing to the people who has a disability.
When It's the time to say goodbye, he told me that
I lived in Santa Cruz. You can stay at my place if you want.
I appreciate that invitation and we exchanged contacts.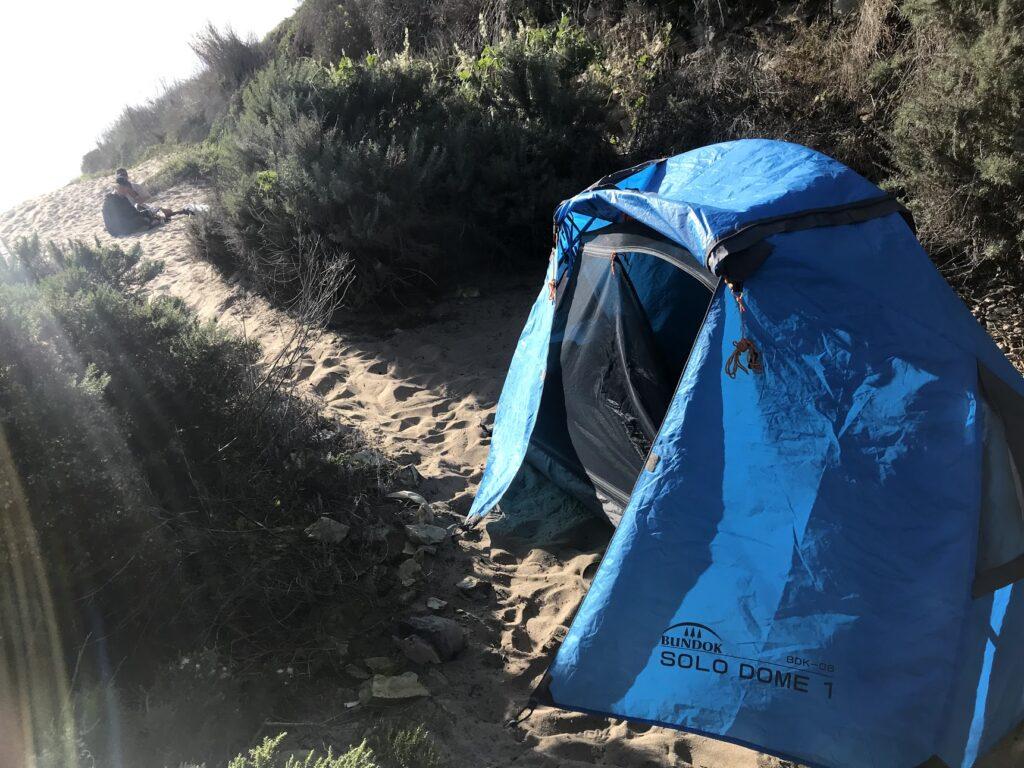 And I slept on the beach at night.
Santa Cruz
The next day, I biked to Santa Cruz and arrived there at 4pm.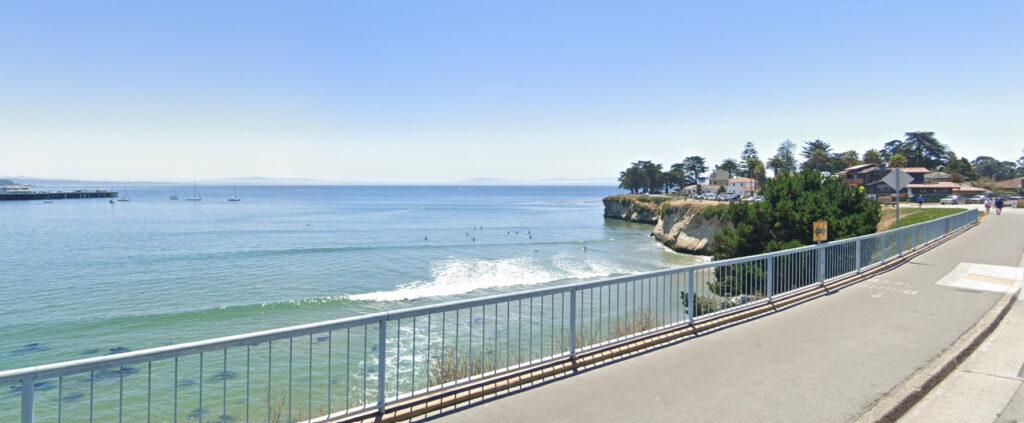 In the town, many people enjoyed surfing and walking around the park.
I got in a touch of B and headed to his house.
We met up again at his place and B told me that
My friends invited us to their home party tonight. Are you in ?
In the party, they prepared much delicious food like this.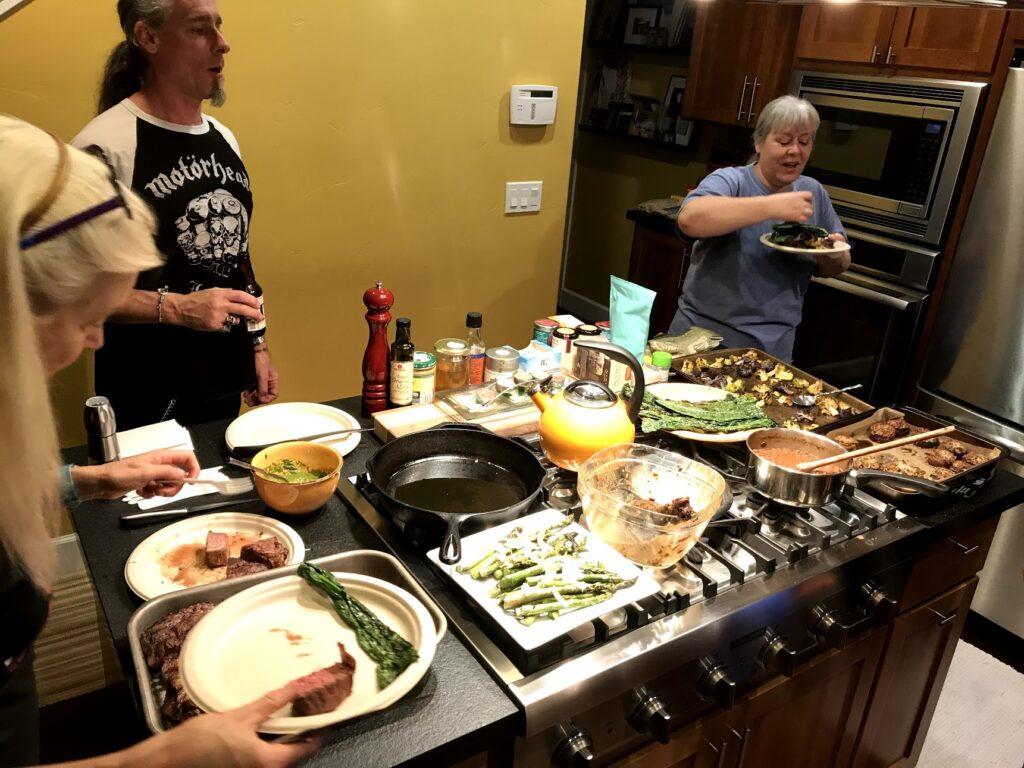 Also they were very friendly and welcomed me. It was fun!!
See You Later B!!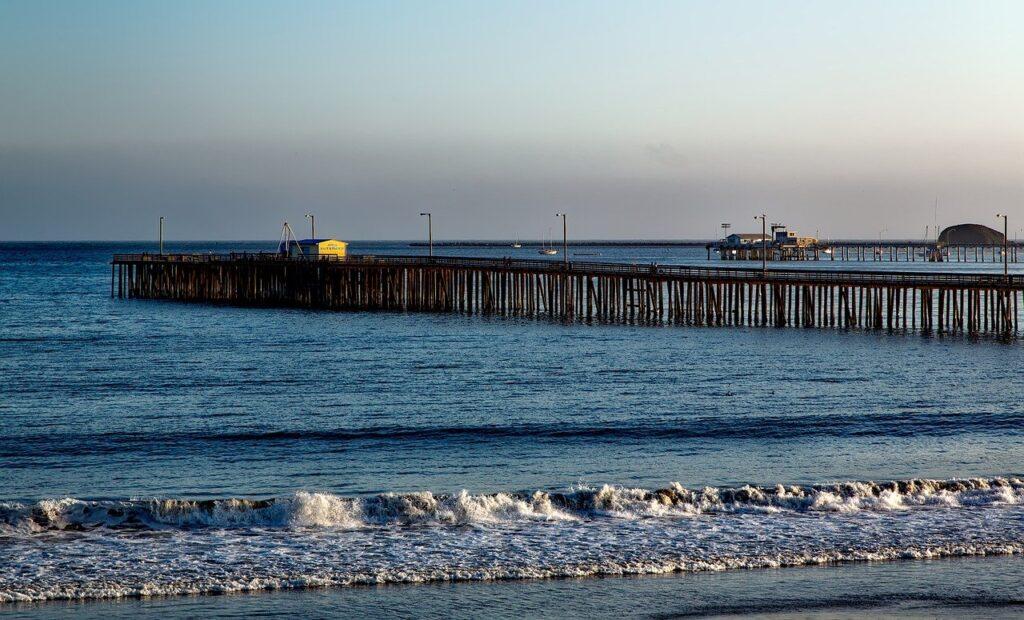 After B and I got back to his house from the party, we took a hot bath in his yard.
He told me about his life and I talked about my life and future. It was great.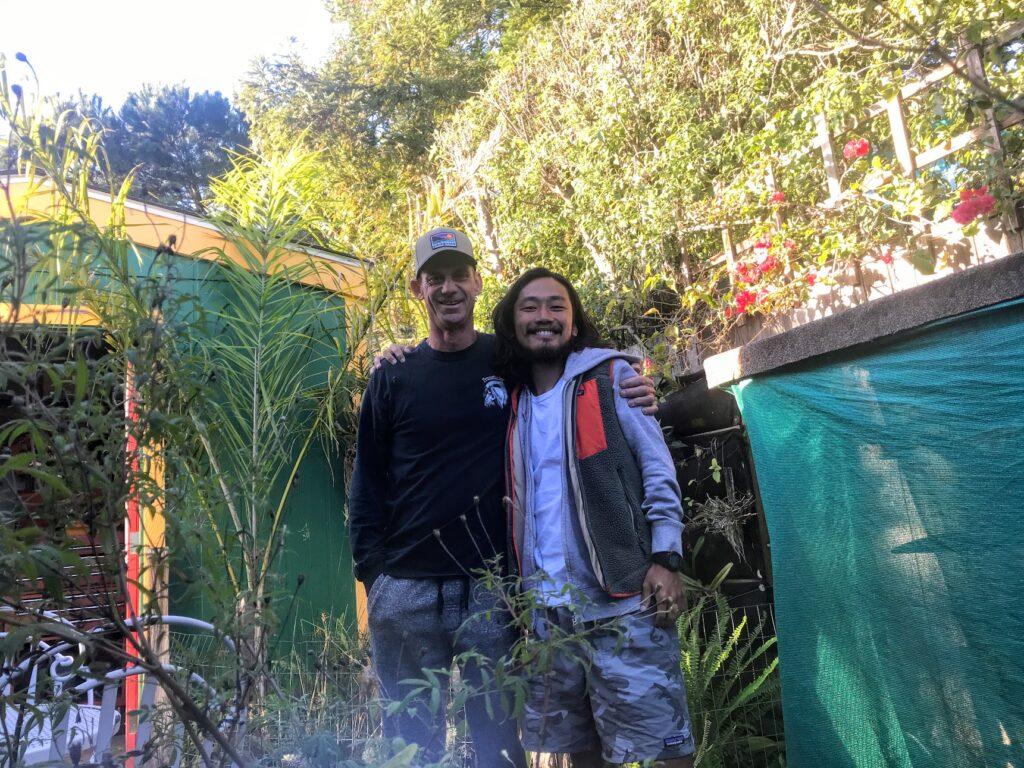 Next morning when I said goodbye to him, I promised that I will see him again and we go surfing together.
Thank you B! SEE YOU LATER!
To be continued…